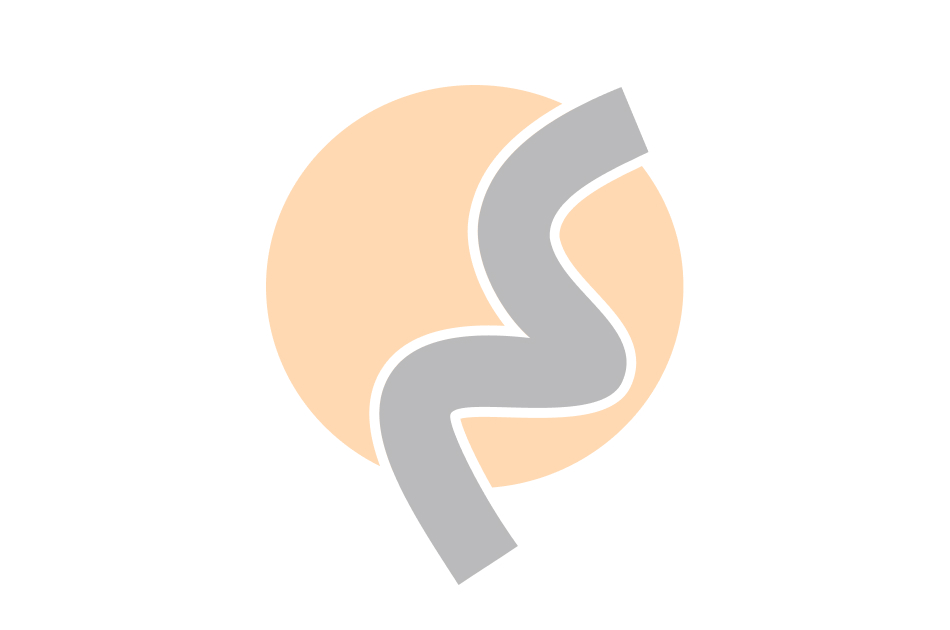 The loss of goods is a big problem which affects the retail trade as well as specialist suppliers and wholesalers. The causes for inventory discrepancies are consequently quite diverse, because wherever people work together, mistakes occur. In the retail trade, however, a large amount of the shortages results from deliberate misconduct. Shoplifting is the main cause of inventory discrepancies here. The loss of goods in warehouses, on the other hand, can usually be traced to the black sheep in the workforce or fraudulent suppliers. The losses which are inflicted on the retail trade on a daily basis amount to millions.
Video surveillance against shoplifters and fraudsters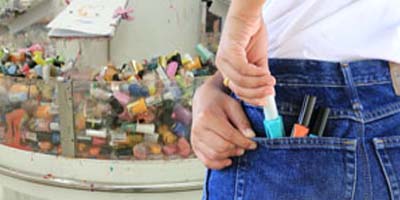 Modern video security systems can make a decisive contribution to the fight against inventory discrepancies by effectively deterring shoplifters. Already taking note that a shop is video-monitored, combined with one or more easily visible confrontation screens in the sales area and/or in the entrance area which are intended to act as a deterrent, causes casual thieves to think twice. But checkout fraud or damage by fraudulent suppliers can also be contained by the use of video cameras in the cash register area, warehouses and in the delivery area. An investment in video security pays off in many ways and in the short to medium-term.
An improved shopping experience
A beneficial "side effect" of video surveillance in the retail trade is the useful insight and valuable knowledge which video data provides with regard to customer conduct and customer flows. These insights can be used by retailers to take action which will improve the shopping experience. From optimising store design to shortening queues to managing staff efficiently at peak times, video security cameras help retailers identify increased revenue opportunities and strengthen customer loyalty through greater convenience and the quality of the experience when shopping.
High resolution for the best possible overview and the small details
For small and medium-sized IP video surveillance solutions with up to eight cameras, the eneo EN series cameras offer a well-balanced relationship between price and performance. This makes them as interesting for the owners of small boutiques or grocery stores as for owners of convenience shops or newsagents or booksellers. Like all eneo IP cameras, they support the ONVIF standard and thus offer a high level of cross-vendor compatibility.
Constant image quality in changing light conditions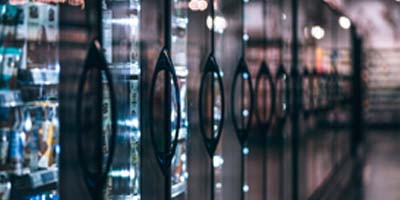 Not only in today's supermarkets and grocery stores do very changeable lighting conditions prevail. The reason for the differences in brightness in the sales area are artificial light sources with different colour temperatures. For sales articles are not simply on offer in modern retail outlets, but are staged-managed. As a result artificial lighting is not only used as a standard effect for fresh food and salad counters, on the refrigerated shelves and in the freezers of grocery stores, but also is an indispensable part of fashion stores, where they provide a sales-promoting atmosphere, especially in the immediate vicinity of the fitting-room mirror and the presentation tables (fashion stores). So that video cameras can provide meaningful images of the surveillance area under these conditions, they are equipped with image enhancement features. The eneo EN-series cameras balance the changing light with the D-WDR function so that they deliver consistently high video quality even under demanding lighting conditions.
Video recording, high resolution and GDPR compliant
Four- or eight-channel network video recorders like the IER-28R040005A or IER-28R080005A are recommended for video recording. With a maximum resolution of 3840x2160 pixels, they even handle video streams from 4K cameras, while their integrated GDPR compliant features support operators and users in the privacy-compliant management and storage of video data. So the four-eyes principle, which always expects simultaneous authentication by two authorised users, requires access to the video data. The defined storage times per channel prevent unintentional GDPR violations: if the monitoring purpose is fulfilled, the data is deleted automatically. In addition, different permissions can be assigned to different user groups. A password change cycle reduces the risk of unauthorised access and possible misuse of personal information. And in order to prevent unauthorised network access via the IP cameras connected to an IER recorder, these cameras can be network-isolated at the PoE port, so that they are only addressed via the NVR.
Professional monitors for overview or deterrence
As control monitors or confrontation screens, which are widely visible in the store, are recommended eneo LCD displays which are designed for professional continuous operation.
eneo video security solutions for medium-sized shops or larger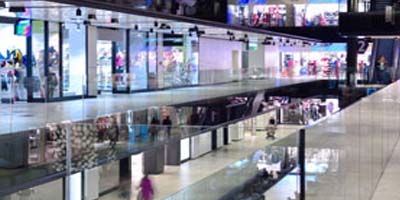 The eneo KN and SN series cameras can achieve resolutions of up to 8 megapixels (4K or Ultra HD). The SN Series models are currently the most powerful models in the eneo IP camera portfolio with intelligent, self-learning video analysis functions (motion detector, motion analysis, tamper protection, trip wire with direction recognition and an object counter, loitering detection, intrusion detection, person detection) and P-iris aperture control.
The cameras in the eneo KN series also provide high-resolution and detailed video streams, but have "only" classic video analysis functions.

High-performance and scalable recording

The IP cameras of both series are optimally complemented by IER series network video recorders with 16 (IER-38R160005A) or 32 IP channels (IER-38R320005A), which have integrated GDPR functions like the smaller IER models. And with the IEM-38R640005A virtual matrix, several eneo IP recorders can be integrated into a network and up to 64 video sources can be managed on one interface. This gives operators the opportunity to easily expand their eneo IP system when needed. By using remote access, users can control and configure the integrated network recorders and have access to the integrated cameras.
eneo Center video management software
With eneo Center, the manufacturer provides a powerful free software tool for the video management of eneo IP products. In addition to standard functions, eneo Center offers an event monitor with a site plan and live view. Users appreciate the ease of use of the software, which is complemented by the eneo Center mobile app. eneo Center mobile enables the remote management of eneo IP video security systems and is available for Android and iOS systems.