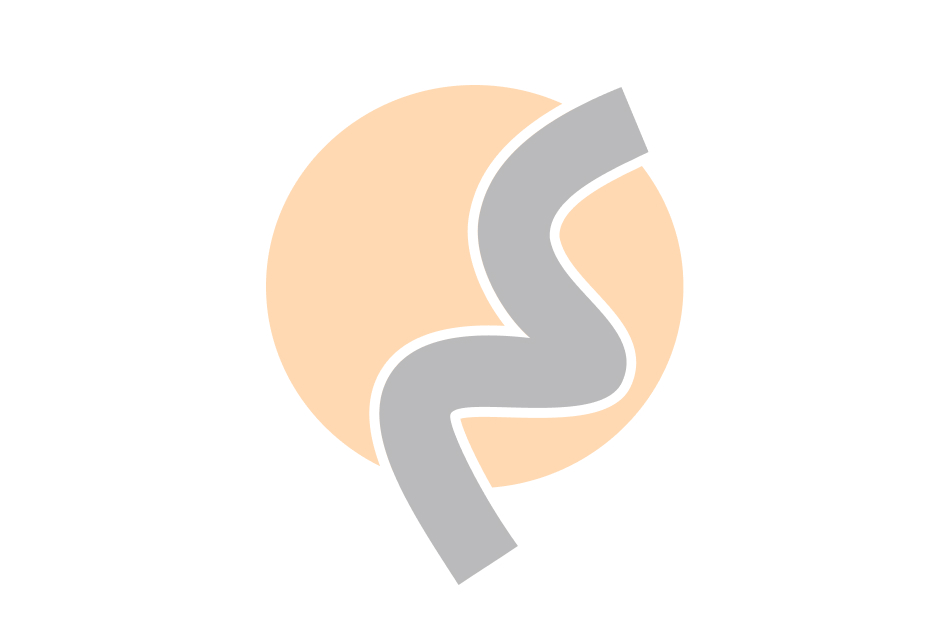 The capabilities of eneo go beyond mere off-the-shelf products. From our early days on, we have proven as both, a flexible and reliable Original Design Manufacturer (ODM) and an Original Equipment Manufacturer (OEM), because as an own brand of VIDEOR, we have the resources to develop tailor-made products and solutions. Which is why modified eneo products and special developments have ever since been deployed in numerous applications where standardised products are insufficient.
Accordingly, eneo has earned a very good reputation
as a source of customer-modified video security products, some of whose technical features differ significantly from the specifications for the underlying standard product (ODM),
as a supplier of visually customised video security products branded with special colours and/or the customer logo (OEM).
Different fields of application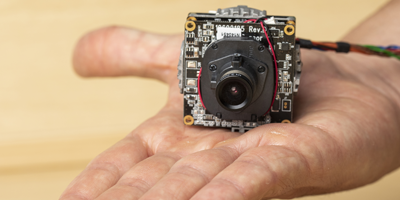 Thanks to streamlined processes and high product availability, mechanical and electronic product adjustments, software modifications and individual paint finishes are possible even in small quantities. The individually customised eneo solutions and products are used in a variety of industries, above all in the logistics and transport sectors, in aviation, and in special video security applications for private homes, car dealerships or solar power plants. The spectrum ranges from the supply of individual components, which have to cope with demanding environmental conditions and special security requirements, to cameras which are modified in accordance with customer specifications. For example, eneo supplies an internationally operating aviation supplier with board cameras which have a high level of cold tolerance and are fitted with hardened firmware. Modified eneo board cameras are also predestined for use in onboard systems for public transport and integrated building communications solutions. They are used both, by well-known providers in the field of passenger information and passenger safety as well as by intercom manufacturers. What all these examples have in common is that the eneo components and devices can be integrated into the systems without friction and work absolutely reliably. Likewise, the long-term guaranteed features of the products along with the high delivery reliability are compelling arguments for eneo.
Direct from the factory and upon request: special paint and special colours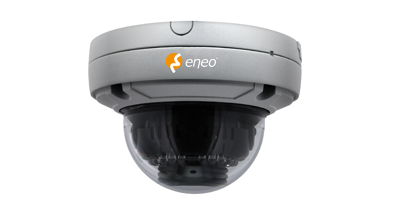 Often, video cameras have to fit into a demanding overall interior design concept or an aesthetically high-quality façade design. Or regulations for the protection of listed buildings have to be met. Whatever the reasons for the individual case, it is clear that in all these cases standard product colours are not enough. Instead, special paints are required.
As, for example, in the modernisation of the legacy system at the headquarters of a financial services provider in Finland. From 1819 to 1992, the listed building with its striking clinker façade housed the country's leading brewery.
In order to meet the resulting special structural and visual requirements, the installer commissioned with the renewal of the video surveillance system opted for a hybrid solution consisting of design-identical, high-resolution eneo multi-signal and IP cameras from the Candid series with an integrated connection box.

A fruitful partnership
A permanent ODM or OEM partnership with eneo comes along with many advantages. From planning reliability based upon absolute delivery reliability, via time savings through the minimisation of communication and logistical costs, to the certainty that the tailor-made products and individually customised solutions will be subject to the same strict quality criteria as for the eneo standard products, not to mention the very good price-performance ratio, and the high reaction speed of our technical support.